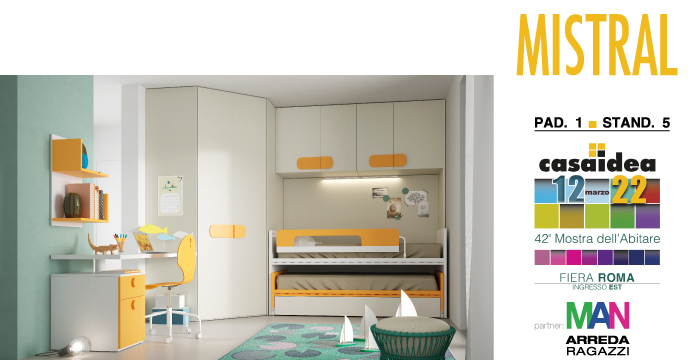 MISTRAL awaits you in Rome!
Discover the imagination and the creativity of the new EVO collection: newly designed rooms for children and teenagers, with design and functionality.
SAVE THE DATE:
Casaidea 2016 – 12 to 22 March at Nuova Fiera di Roma
PAD 1 STAND 5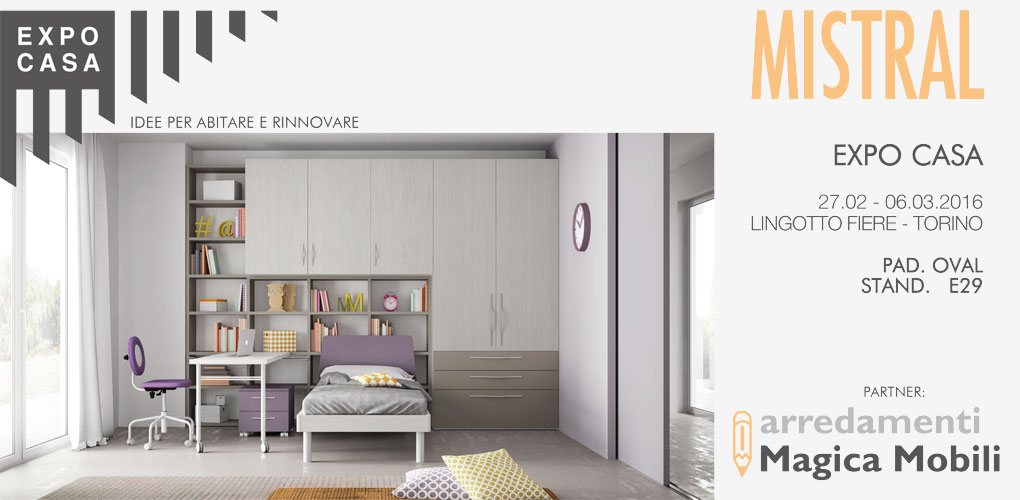 ExpoCasa Torino 2016
MISTRAL welcomes you in Turin!
Come and discover the new EVO Collection: big news in the world of bedroom, new space-saving solutions, bedrooms with overbed units or free-standing beds. All with design and functionality.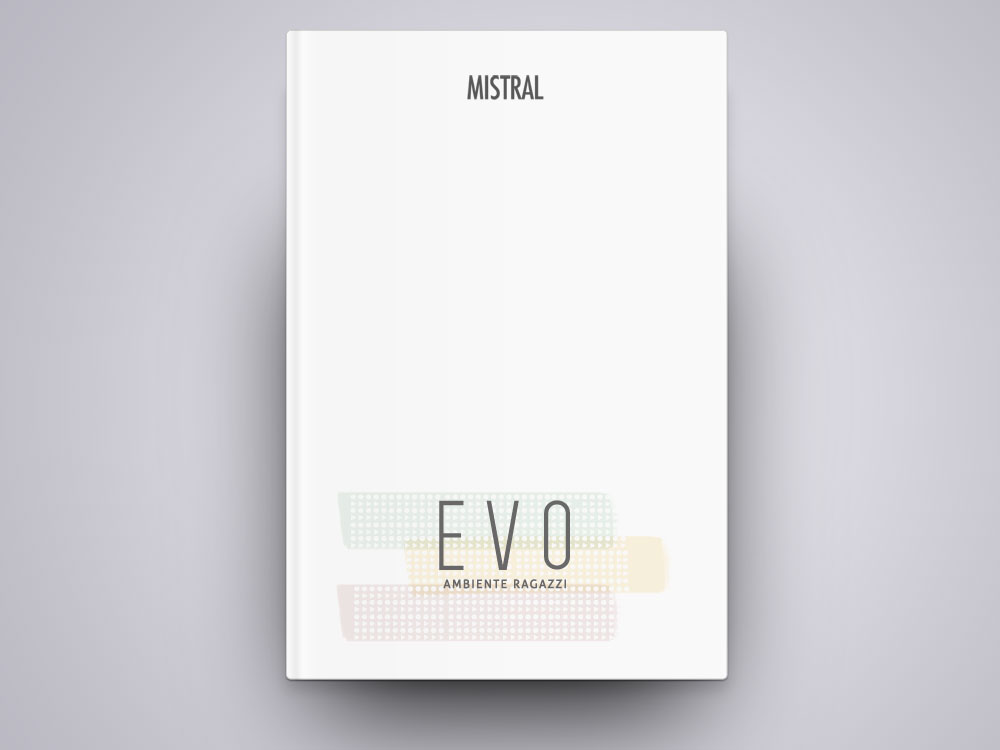 EVO Catalog 2016
The range of Evo 2016 proposes new furniture solutions for children's and teenagers' bedrooms: bedrooms with free-standing beds, overbed units and spacing-saving ideas. New aesthetics and new finishes extend a program that is also enriched with design wardrobes and closets.